Monday, September 29/08

Profound Electronic Sounds:
Towa Tei is one of the most talented Japanese electronic artists active today. The man has been carving out delicious cuts of electronic goodness for over 10 years now. It was his start in the music industry in the early 1990ís with New York pop/dance trio Deee-Lite, that really laid the foundation for the rest of his career. His early experiences with mainstream pop music greatly influenced his sound, since a lot of his music following his work with Deee-Lite have a very evident pop feel to them. What is great about Towa Tei, is that he knows how to fuse experimental electronic soundscapes with catchy pop vocals, which makes his music very accessible to the average listener. His song Risk Some Soul off his fourth solo album Flash, is a perfect example of how he has mastered the art of fusing pop and electronic music. Towa Tei is also well known for his purely experimental sound, and tracks like Ex-boy off the Ex Machina soundtrack, highlight his ability to mix and mash up unique and at times mind numbing electronic sound effects, into a cohesive and catchy electronic record.
Fans of electronic music who have not heard of Towa Tei, need to start to familiarize themselves with his music. He is without a doubt, one of the most innovative and highly skilled artists in this genre from Japan, equal and if not better than some of his peers like Cornelius and m-flo. Towa Tei dropped his latest release in Japan on September 29, Motivation 7. The album is the seventh release in his Motivation compilation series, and it features remixes as well as original songs from a variety of artists.
Check out the music video below to the opening track off Motivation 7, A.O.R. The song is produced by Towa Tei and features vocals by Lina Ohta.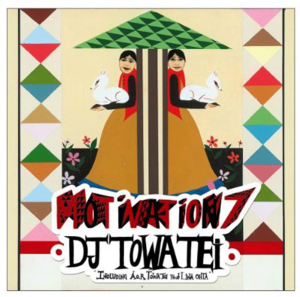 Track List
1. A.O.R. / TOWA TEI feat. Lina Ohta
2. I want candy - Les Schmitz & Oliver Schmitz Mix / Robbie Rivera)
3. Party Animal - Vandalism Explict Remix / Mark Knight feat.Luciana from Portobella
4. Everything Is Beautiful - Original Club Mix / Static Revenger feat.Taj Bell
5. Bring It Back - Classic Club / Soul Survivors feat.Angie Brown
6. The Whistler - Original / Claude Vonstroke
7. Dog Days - Original Mix / Matthew Dear
8. La Musique - Sinden Remix / Riot In Belgium
9. Jacobino - Original Mix / Mastiksoul
10. Beautiful - Michal Gray Vocal Mix / Cicada
11. I Try (Part One) - Original Mix / Francois DuBois
Motivation 7 available at:

Official Website: Japanese

Sunday, June 24/07

Not your average genre of music:
From a sales and fan perspective, video game music has always been very popular in Japan, with a huge fan base in the West as well. The music used in Role-playing games in particular, has really struck a chord with people from around the world, because of their beautifully composed and arranged musical scores. In the late 90ís, with the growing popularity of video game music in North America, numerous English websites popped up, with the hopes of spreading the gospel about VGM. One such site, was RPGFan, which has been around for years now, and they are still one of the best sites out there, with very extensive coverage of video game soundtracks. Flash Frame Omake recently did an interview with Patrick Gann, who is currently the Chief Soundtracks Editor at RPGFan. Anyone who is a fan of video game music needs to read this interview! It is an insightful look into the world of VGM as well as Patrickís career, as a respected writer of video game music.
Interviews: Patrick Gann
It was both, an honor and a privilege to finally get a chance to do an interview with Patrick. When it comes to video game music, and particularly import soundtracks, Patrick is one of the most knowledgeable people out there. This interview is one of the best ones I have done to date, so I hope you guys enjoy it.

Wednesday, May 16/07

Tofu releases another musical gem:
Tofu Records released Selections from Final Fantasy XII on October 31, 2006. I just recently picked up the soundtrack at a local anime store, here in Toronto. I listened to the CD and was impressed with the variety of songs selected by Hitoshi Sakimoto for the Tofu Records compilation. About a week later I decided to watch the bonus DVD included with the release. The DVD contains the music video for Kiss Me Goodbye, sung by Angela Aki.
Homage to Final Fantasy XII:
When I popped in the bonus DVD included with Selections from Final Fantasy XII, I expected to be treated to a regular music video featuring vocalist Angela Aki. The video started off simply enough, with Aki-san sitting at a piano as she began to play and sing the ending theme to Final Fantasy XII, Kiss Me Goodbye. But then all of a sudden scenes from the game appeared on the screen and then I realized that the whole theme of the music video was a tribute to Final Fantasy XII. The music video itself is amazing; I was so blown away by it. Angela Aki delivered a poignant performance in the video and although she sat at a piano for the duration of it, I had goose bumps just watching her play and sing such a beautiful ballad. The scenes used from Final Fantasy XII further enhanced the emotional impact of the music video and I actually found myself fighting back tears.
I have put together a flash-based photo album of screen shots from the music video for you guys to enjoy. You will need Adobe Flash Player to view the pictures. If you donít already own Selections from Final Fantasy XII, you better get out there and buy it, because Tofu Records is restructuring as a company and I highly doubt that they will repress this CD.
Adobe: Flash Player
Artist: Angela Aki
Official Website: Tofu Records

Tuesday, May 1/07

Uncertain future for popular Record Label:
Anime News Network reported in March that Tofu Records was shutting down their popular online forums. I personally use to visit their forums regularly and I would say that theirs was one the best ones I have ever been on. Even more troubling was the fact that as of March, Tofu Records had not updated their site in over two months. Fans like me were obviously concerned with the state of the situation. I spoke to someone at a small anime convention in Toronto just recently, who had heard some information from within the Tofu camp. And they conveyed to me that the situation was far worse than I had expected. Just as ANN reported, Tofu Records was going through some serious internal changes and their future for 2007 was very uncertain. But just recently I visited the official TR site and was greeted with some very surprising and pleasant news.
Tofu Records bounces back??
It seems that Tofu Records has swum out of troubled waters, well kind of that is. On March 23, they relaunched their website which is actually just a splash page for now. Regardless, this is a good sign thatís for sure, considering the fact that the companyís future was hanging in the balance these past few months. The website also has a new look and from just the splash page, there is a lot of promise if and whenever their fully functional site launches. But for now fans should feel happy and content that Tofu Records is making a comeback, because for a second there I thought that they were finished. I hope that Tofu Records regroups and continues bringing the best in Japanese music to North America. Please visit their site and show your support, arigato.
Tofu Records: Official Website

Sunday, April 29/07

One of the best in the industry: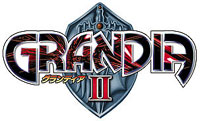 Composer Noriyuki Iwadare has one of the most impressive resumes in the video game music world. He is a veteran in the industry, who has scored the music for notable RPG series like Lunar and Grandia. He is a seasoned and immensely talented composer and over the years his music has evolved to the point where you could say that he has his own signature sound. The fact of the matter is that there is so much music out there in the world, that originality is something that naturally would be lacking considering the fact that styles of music are simply recycled. But thatís what makes Iwadare-sanís music so special. He has his own unique sound that is identifiable when you hear his compositions. If you have not listened to his music you need to get online and import one of the many RPG soundtracks he has composed music for. Trust me, you wonít regret the purchase .
Noriyuki Iwadare scores music for new Strategy RPG:
History has proven that most RPG titles that come out of Japan are accompanied by some very stellar musical scores. On April 26, a new Strategy RPG titled Elvandia Story was released for the PlayStation 2. Veteran composer Noriyuki Iwadare composed both the theme music and ending music for the game. The Original Soundtrack to Elvandia Story is being released in Japan on May 2. The OST will be a one-disc release and will contain a total of 30 tracks. I have provided a link to the music page of the official Elvandia Story website which has song samples from the games soundtrack. Good listening to you all.
Elvandia Story: Music Samples
Sources: Cocoebiz, CD Japan

Wednesday, February 21/07

The ultimate Kingdom Hearts music compilation:
If you are a fan of the music from the Kingdom Hearts games, you need to mark this date on your calendar pronto. On March 28, a monstrous nine-disc compilation titled Kingdom Hearts Original Soundtrack Complete Box is being released in Japan. The CD box set will contain the original Kingdom Hearts I score, the unreleased soundtrack to the GameBoy Advance title Kingdom Hearts Chain of Memories and the extended version of the Kingdome Hearts II musical score. The nine-disc set will also contain unreleased tracks from the video game franchise. Need I say more; get those credit cards ready folks.
Source: CD Japan