[ Printed Media ] [ Video Games ] [ Music ]


The 36th annual Toronto International Film Festival kicked off on Thursday, September 8th, and runs right through to Sunday, September 18th. The event is touted as the world's leading public film festival. We at FFOmake have been attending TIFF for the past few year's now, and it truly is a paramount gathering of filmmakers, industry and fans. A film festival of this calibre obviously comes with all the buzz and anticipation, which is to be expected, but there is just something special about TIFF that makes it larger than life. From a fan perspective, it is a very memorable experience if you attend any of the screenings or other festival-related events. Torontonians are truly blessed to have an event of this magnitude in our city.
It seems with each passing year more Japanese films are being screened at the event. This year's lineup of movies from the land of the rising sun was quite impressive. Understandably, TIFF does not always screen Anime, as was the case last year. This year's festival was a complete turnaround and shock for most anime fans, as it was announced they would be hosting the World Premieres for Studio Ghibli's From Up On Poppy Hill, and Production IG's A Letter To Momo. FFOmake had the opportunity of catching both of these premieres last week.






In early May, highly touted Manga-ka Usamaru Furuya made an appearance at the Toronto Comic Arts Festival. Over the course of the 2 day event, which took place on the weekend of May 7th-8th, Furuya-san participated in autograph sessions, as well as a Creator's Spotlight and Q & A Panel, hosted by festival director Christopher Butcher. His latest work to be translated and released in English, Lychee Light Club, is published by Vertical.

Vertical had a booth at TCAF this year to promote their catalog of current and upcoming Manga releases. The company is also working on releasing another work by the Manga-ka. Furuya's, No Longer Human, which is based on a novel by Osamu Dazai, is set to be released sometime this Fall.

On the final day of TCAF, Usamrau Furuya was at the Vertical Booth signing autographs and greeting fans. FFOmake was there, and we have some great photos from the event.






The Fukuoka based studio, Level 5, have garnered international praise for their innovative game development and unique artistic approach. Games like Dragon Quest VIII, Jeanne d'Arc and Professor Clayton and the Curious Village, are just a couple of examples, of how this studio has always strived to bring something new and fresh to the gaming world. They have established a strong creative and business relationship with video game titans Square Enix, whom they have developed a number of titles for already.

On December 25, 2008, SCE Japan Studio, released White Knight Chronicles for the PlayStation 3; Level 5's first title for the next generation system. The North America release of the game is scheduled for February 2010, and not surprisingly, it is one of the most highly anticipated RPG's of the new year.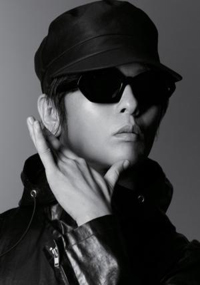 Towa Tei is one of the most recognized and respected DJ's to come out of Japan. Fans of old school house and dance music may recognize the group Deee-Lite, which he was a part of in the early 1990's. The group sky rocketed to fame with their funky dance single, Groove is in the heart, which was a huge billboard success in the United States.
Since his rather less than likely humble beginnings, Towa Tei has gone onto to forge a solid career in electronic music, garnering him international praise, as well as being credited as both a pioneer and innovator of this music genre in his homeland of Japan. He has collaborated with internationally recognized artists such as Kylie Minogue and Ryuichi Sakamoto. In 2007, he contributed the track Ex-boy, to Shinji Aramaki and John Woo's anime motion picture, Appleseed Ex Machina, based off the famous manga by Masamune Shirow. Ex-boy proved to be one of the strongest tracks off the Ex Machina soundtrack, which is a bold statement in itself, considering the variety and caliber of talent that contributed to the score for the film.
Towa Tei's most recent release is Motivation 7, which is yet another compilation album put together by him. It features innovative remixes as well as original tracks by some of the industry's best electronic artists.