The Future Battle of the Big Three
We here at FFOmake can not confirm these claims 100%. Nor do we claim that this information is based on fact. In this case these are rumors, but our sources for this info are very reliable and shall remain anonymous.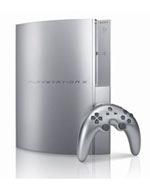 The PS3's initial set launch date of a march 2006 is… well, damn near impossible to meet. Sony has not commented further on the matter and has not given the slightest hint of a price point. Given the amount of features found in the PS3 one would expect this little monster to set you back at least $1000. Some industry insiders are predicting that the stand alone Blu-ray DVD players will be releases at the same price point. However our sources have commented that Sony is prepared to take a major hit with the PS3. They are confident in their product, and they kind of have to be when they are going to sell it for $299.99US! That's right you heard it here first; PS3 for only $299.99 US! Also our source has given us a US release date of November 2006.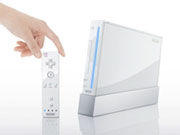 Nintendo are easily the most secretive of the big three. Our sources have told us that Nintendo is also planning a November 2006 release date, quite possibly on the same day the PS3 drops! However Nintendo is notorious for pushing back their launch dates, and I wouldn't be surprised if the revolution was released sometime in the New Year. An interesting side note: Nintendo's eagerly awaited new Zelda title was originally on the path to full completion for a November 2005 street date. Then its release date was mysteriously pushed back to a year later, November 2006. Was this just a Coincidence? Maybe… The good news is that we have also heard that the Revolution will have a price point of $199.99US. Nintendo has always strived to be the most affordable of the consoles. Also it will be the weakest of the next generation consoles hardware wise, so a lower price point is no surprise.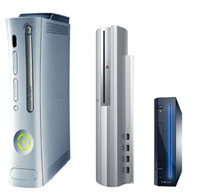 Another thing to keep in mind with console release dates is the significance of releasing it in November. Not only is the console hyped for upcoming Christmas sales, but it also allows people to try the system a little and spread the word around about how good it is. In what looks like to be the first dual console release date in the history of gaming, this upcoming holiday season will be crucial for Microsoft, Nintendo and Sony. Because it will be through word of mouth that determines not only the king of the console war for 2006, but also the top selling retail item of 2006 as well.
Contributed by: Cain
- April 18, 2006